Friends of the Farms
18th Annual Harvest Fair
Sunday, September 22, 2019
Johnson Farm, Bainbridge Island
11:00 AM – 5:00 PM
Harvest Fair is a celebration of local farming and community. The fair draws several thousand guests of all ages to historic Johnson Farm for family friendly activities like cider pressing and carriage rides, and to meet the farmers and creators who grow and cook incredible island fare.
Contests

Most Beautiful Dahlia (NEW!)
Largest Zucchini
Best Pie

-Judging and prizes awarded in all three categories.

Enter by 11:30 at the contest booth.
Judging to take place at 1:00. Winners announced at 2:30.
Activities
Live Music hosted by Aunt Mama from 91.3 KBCS
Beer and Wine Garden with Hale's Ales and Bainbridge Vineyards
Visit with farm animals from Bainbridge Island 4H
Meet and talk with our island's farmers
Carriage rides
Cider pressing
The Land Slide
Local food vendors
Kids games with Kiwanis Club
Sheep shearing
…and MORE!


Thank you to our generous sponsors!
Charter Real Estate • Town and Country Markets • Sound Reprographics •
2Atara Design and Construction • Friends of the Farms
Volunteers
We need you! It takes more than 150 volunteers to make Harvest Fair the amazing event it is. We have several work parties scheduled before and after the fair, as well as plenty of volunteer roles in need of filling the day of. Please sign up to volunteer HERE.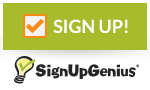 History of Johnson Farm (130 Years of Farming)
The Johnson family started farming on Bainbridge Island in 1888 after much of the island was logged. Their first crop was trees used to re forest the island after clear cutting. Harvey Johnson, a third-generation islander, expanded the farm after WWI to include grapes as well as fruit and nut trees. Many of the island's farmers worked with Harvey including Brian MacWhorter of Butler Green Farms who helped plant many of the nut trees still growing on the farm!
In 2000 when Harvey passed away the City of Bainbridge Island, the Trust for Public Land and a group of dedicated neighbors set out to preserve the remaining 14.5 acres of still remaining of the original farm. Thanks to the Open Space Grant passed in the early 2000s the land remains as open space and working farmland to this day.
Johnson Farm Today
Johnson Farm is a 14-acre historic farm off Fletcher Bay Road. It is owned by the City of Bainbridge and has been managed by Friends of the Farms since 2012. The farm is open to the public for walking, picnicking, and foraging. The farm is also the site of an orchard managed by the Bainbridge Island Fruit Club where anyone can come enjoy the literal fruits of their labors each fall when the many apple varieties ripen. It is also the home of Friends of the Farms' annual Harvest Fair and other community events, like yoga!
Three local farmers also utilize Johnson Farm. Heyday Farm and Butler Green Farm operate the fenced in crop area. Persephone Farm has a CSA pickup location in the green barn. And Vireo Farm is in the process of building the island's first hydroponic farm, in the lower lot.
Friends of the Farms works with 14 gardeners to run a year-round p-patch at Johnson Farm. Gardeners grow food and flowers for their families and help maintain community areas, equipment and grape vines.